High above

BOUBA Boulder Climbing Hall
4.5 meters above the ground doesn't sound like much at first, but do you have the strength and the will to get to the top?
Do you like climbing? Or have you always wanted to try it?
Do you not know what to do with your day off? Or do you have a few hours during your business trip to go climbing?
Enjoy a day in Baden and visit the BOUBA Boulder climbing hall.



With our package you can spend the whole day in the climbing hall and afterwards rest your legs in our hotel rooms. Besides the climbing walls there are also many "off the wall" activities, such as a pole park and fitness area but also the game fun does not come too short by the possibilities to play billiards, darts, ping-pong and basketball.
With the entrance to the climbing hall, you will also receive a voucher to take a break and quench your thirst and hunger.
Book your package right now!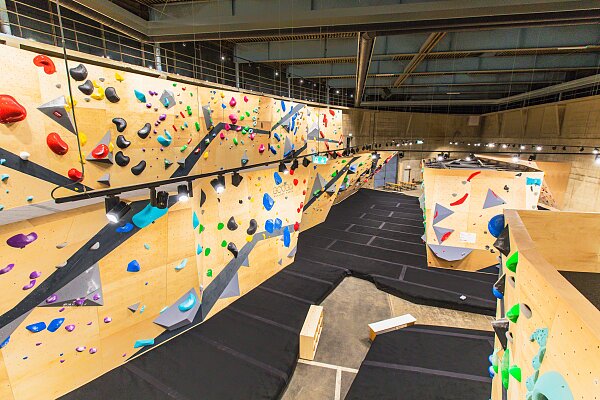 Kevin Huser and Dimitri Canonica are passionate climbers and came up with the idea to build a climbing hall during Lockdown in 2020.
In March 2021 the BOUBA AG was founded. On July 01, 2021 construction started and after only 4.5 months the BOUBA Boulder Hall in Baden was opened.